Our story begins in Switzerland at the turn of the 20th century . . . . . .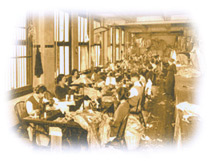 . . . where a young mother of two, Lydia Diggleman, was divorced and struggling to keep her children fed. A seamstress by trade, she spent long days under the oppressive rule of a taskmaster in a Swiss sewing factory. Lydia worked desperately trying to earn enough money for ship fare to the United States for her and her two children. Like many of her time, she hoped to create a better life. Not able to afford nor find adequate child care, Lydia snuck the two small children into the factory each day under her full dress where they would play on the floor at her feet. When the taskmaster would come near, Lydia would quickly gather the children under her long full dress. Fortunately, they were never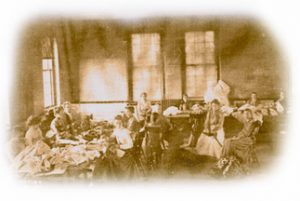 discovered, and eventually, Lydia earned enough money for passage to the United States. Here she did find a new life and a good husband. She continued her skilled trade of design and fabrication of beautiful heirloom dresses and outfits. These keepsakes and her legacy were the inspiration for Little Things Mean a Lot. Cindy Pack, a direct descendant of Lydia Diggleman, founded Little Things Mean a Lot with the same love for heirloom quality and tenacity that her progenitor characterized. Lydia's inspiration lives on in our designs and principles. When you purchase an heirloom-quality christening product from Little Things Mean a Lot, you are not only getting a timeless article of quality and beauty, but you are purchasing a part of the great European legacy of Lydia Diggleman.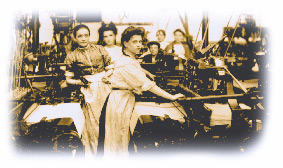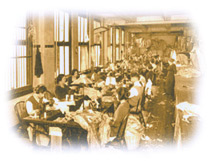 So, what is in a name? In the case of Little Things Mean a Lot, it is the high attention to detail, the legacy of Lydia Diggleman, the great customer service and support our customers have come to expect, and the products you have come to know and love. Thank you for choosing Little Things Mean a Lot for your Christening, Baptism, Blessing, and dedication apparel needs. You will find, as we have: Quality is never cheap, but always worth it. After all, it truly is the little things that mean a lot.
Since 1983, it's the Little Things that Mean a Lot.
Take an online tour of our factory here.